MAIDS
Hiring Philippines Maids in Malaysia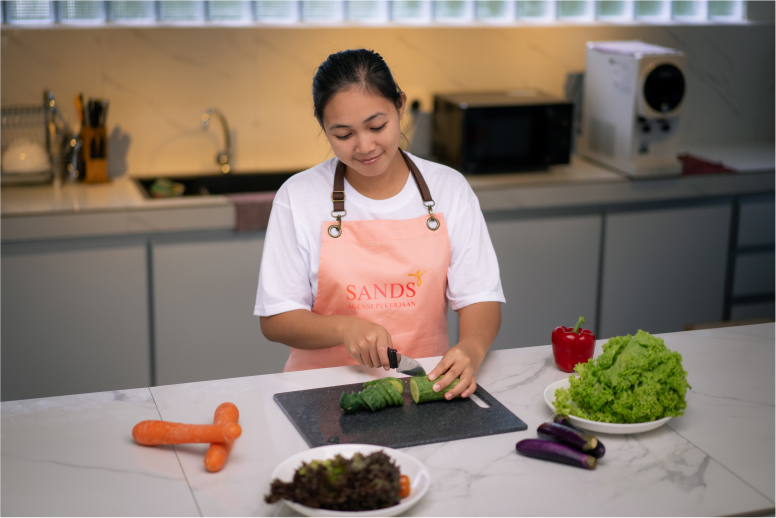 AP Sands have served over 30,000 families in Malaysia with the majority shifting their preference to maids from the Philippines.
Why Should You Hire a Philippines Maid?
Filipino maids can either be Christian or Muslim. There's always a choice for Muslim and non-Muslim employers in Malaysia. At AP Sands, we have a wide selection of Muslim and Christian Filipino maids.
Filipino maids have a lower runaway rate compared to other domestic helpers. They are responsible and excel at caring for children, elders, and pets.
Filipino maids have basic to moderate English speaking skills. They can help your children learn the English language. Discover English-speaking Filipino maids with our agency promotions and offers.
FAQs
1. How much does it cost to hire a Filipino maid in Malaysia?
Monthly salary is USD 400 (equivalent RM 1800 based on current exchange rate) with 4 days off per month. If you'd like your helper to work on their days off, they need to be paid an additional RM 70 per day. A total of RM 2080 per month. Hiring a Filipino maid in Malaysia varies on salary and agency fees around RM 17,000. It's recommended to consult with reputable maid agencies in Malaysia that specialize in hiring Filipino maids for up-to-date information.
2. Can I bring my Filipino maid to Malaysia?
If you have an employed maid already, yes, it is possible to bring your Filipino maid to Malaysia. Malaysian employers can hire domestic helpers, including those from the Philippines, through an authorized maid agency. The agency will handle the necessary documentation, visa processing and work permit application. Please do not bring in domestic helpers as tourists in Malaysia as it is illegal.
3. Can I get a maid from the Philippines?
You can hire a Filipino maid to work in Malaysia through a reputable maid agency specializing in hiring Filipino maids. They will assist with the necessary documentation and procedures, ensuring compliance with the regulations and requirements of both countries.
Contact us to start hiring a Filipino maid in Malaysia.