FOR EMPLOYERS
Requirements to Hire a Maid in Malaysia According to Jabatan Imigresen Malaysia.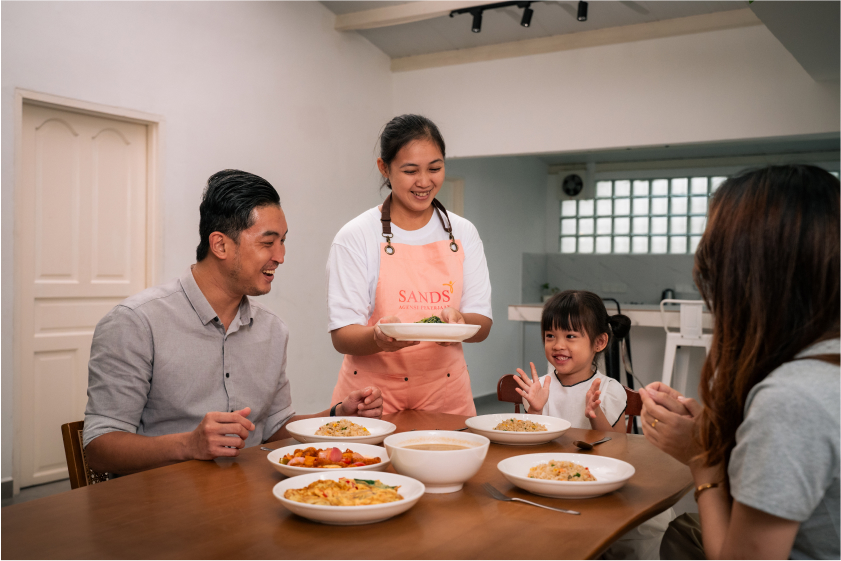 Hiring a domestic helper in Malaysia is not without its challenges. Let's break down the critical requirements to hire a maid according to Jabatan Imigresen Malaysia.
To be eligible for hiring a Domestic Helper in Malaysia, you must be a Malaysian citizen or a permanent resident aged 21 years or above. Foreigners residing in Malaysia can also hire a maid, but additional guidelines and restrictions apply. And you must have a reason to apply for a maid.

For Indonesian domestic helpers, a single household shall only consist of a maximum of six (6) family members.
Hiring a maid involves financial obligations. You need a stable income to support the maid's salary, including a monthly wage, accommodation, and other benefits per the law. It's crucial to ensure you can meet these financial requirements before proceeding. A monthly salary of RM 7,000 is required to hire Indonesian maids and a RM 5,000 for Filipino maids.
Approval from the Immigration Department
Before hiring a maid, you must obtain approval from the Malaysian Immigration Department. This involves submitting the necessary documentation, such as the employer proof of income, employment contract, passport copies, and the maid's medical screening reports.
Engaging a Licensed Agency
Hiring a maid in Malaysia is typically done through licensed maid agencies. These agencies act as intermediaries, assisting in sourcing, screening, and hiring maids. Engaging a reputable agency that complies with all legal requirements and has a good track record is advisable.
Compliance with Maid Placement Guidelines
The Malaysian government has established guidelines for hiring and managing maids to ensure their welfare and safety. As an employer, you are responsible for adhering to these guidelines, which cover areas such as working hours, rest days, medical care, and fair treatment.
Additional Conditions and Reminders
The domestic helper should be assigned to domestic chores (excluding car wash) as agreed upon in the employment contract.
The room provided for the domestic helper should be equipped with basic facilities, and she should receive nutritious food and proper rest, including adequate sleeping time.
For non-Muslim employers hiring Muslim domestic helpers, it is essential to respect their religious sensitivities, including allowing them to conduct worship acts, observe fasting during Ramadan, and refrain from assigning tasks that oppose the Islamic faith.
Changing employment or employers requires permission from the Immigration Department of Malaysia.
The Pas Lawatan Kerja Sementara, or PLKS should be renewed to the Immigration Office within three (3) months before its expiry, along with a valid medical examination report.
Employers are responsible for opening a bank account for their maid and pay her salary into her account accordingly every month. The domestic helper should receive her salary at least once in the last week of each month.
The employer is responsible for the domestic helper's medical treatment during the PLKS period.
Employers must report to the Immigration Department if the domestic helper is deceased, missing, or has absconded from her workplace.
Employers and employment agencies are prohibited from inflicting harm or causing injury to the domestic helper.
In the event of the employer's or spouse's death, the employer, spouse, or beneficiaries should report to the Immigration Department to verify the new employer's status for the domestic helper.
Approval from the Immigration Department is necessary if either party wishes to terminate the domestic helper's services. It is mandatory to obtain a Check-out memo before the employment pass has expired.
The Immigration Department of Malaysia reserves the right to revoke approved passes.
On humanitarian grounds, the Immigration Department may transfer the domestic helper to a new employer, even without the consent of the original employer, if the domestic helper has been persecuted.
Employers who fail to comply with the specified conditions may be blacklisted from hiring future domestic helper.
Hiring a maid lets you focus on other aspects of your life while ensuring a clean and well-maintained home. By understanding and fulfilling the requirements to hire a maid in Malaysia, you can enjoy the convenience and support that a trusted domestic helper brings to your daily routine.
Find A Maid For Your Family
With 20 years of experience, AP Sands connects homeowners with reliable and skilled maids nationwide. We understand the requirements to hire a maid in Malaysia and will solve all your concerns. Contact us today by filling out the form below.